$12.99 – $69.99 - or subscribe and save up to 20%
Yes, you read that right – your pets can take CBD too! Did you know that your furry friend has a system similar to ours for processing the known benefits of CBD? Our CBD dog treats have options for small, medium, and large breeds. Start small or big with each breed selection having the option to choose from a 7-piece pouch or a 35-piece jar. We recommend 1-2 biscuits daily to get the most of our doggie CBD treats.

We have hand-tailored each blend of nutritional benefits to be specialized for the size of breed it is being given. Everything from the caloric value, size, and contents is taken into account. Our recipe is 100% corn-free, soy-free, wheat-free, cruelty-free, and non-GMO. Enhanced with our highly effective 99.99% CBD Isolate tested for non-detectable amounts of THC.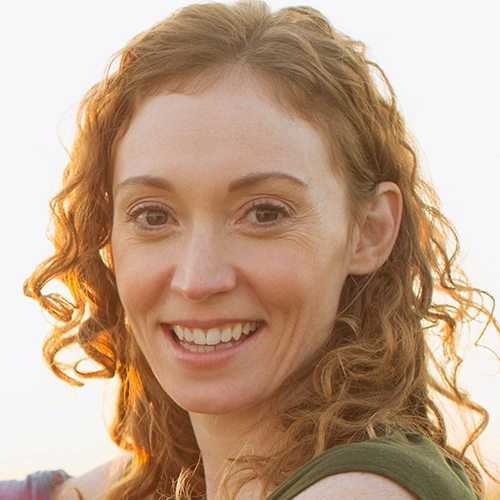 It Works! - Hannah Q. (Verified)
"You are only one step away from living life on your terms!"
If you are not fully satisfied with your purchase, you may request a full refund of the purchase price within 15 days. Please see the terms for more details.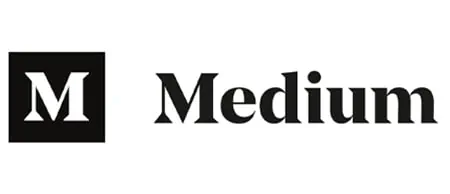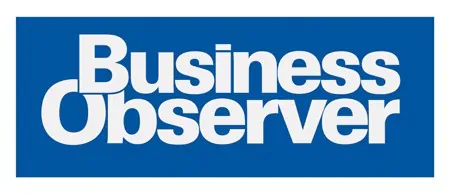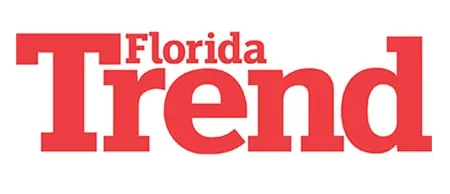 Creation Story
We want to help you and your pet feel great for all of 2022 with our pet treats CBD! Our flavorful hemp dog treats should be just as good for your pet as they would be for you! We have packed brown rice, rolled oats, and flax seed to enhance the texture of each CBD dog treat. While the texture is important, this blend of ingredients is crucial for healthy pet teeth – allowing those chompers to keep chomping. Just when you thought these inventive treats could not get any better – think again. Enhanced with pure turmeric and rosemary utilizing these super herbs natural remedies. Both recipes are strengthened by the raw materials of protein added to them. Large breed CBD dog treats will receive a hearty beef meal, while the small breed hemp dog treats receive a tantalizing chicken meal. Sounds pretty flavorful, right? Of course, it does, but it just keeps going. To make for an augmented flavor experience, we have added all-natural fat, cane molasses, and salmon.

Innovation is our middle name – and we are here to make sure you only receive the best. Our initiative for you and the environment is the use of our post-recycled material for our jars and pouches. The CBD dog biscuit jars are equipped with a CRC (Child Resistant Closures), and the pouches are conveniently resealable. Our CBD is farmed using organic practices – no additives, chemicals, or pesticides. Each batch is quadruple tested through our seed-to-sell process – which allows us unparalleled insight into each step of our production dynamic. To ensure the authenticity of these results, our CBD dog treats for sale are sealed with patented tamper-proof technology. Handcrafted and made in small batches to make this product a special gift from Kore Original to you. If your pet isn't interested in treats, you can purchase our pet CBD oil products instead.
Scroll on the paragraph to continue reading.
Shop Pet Care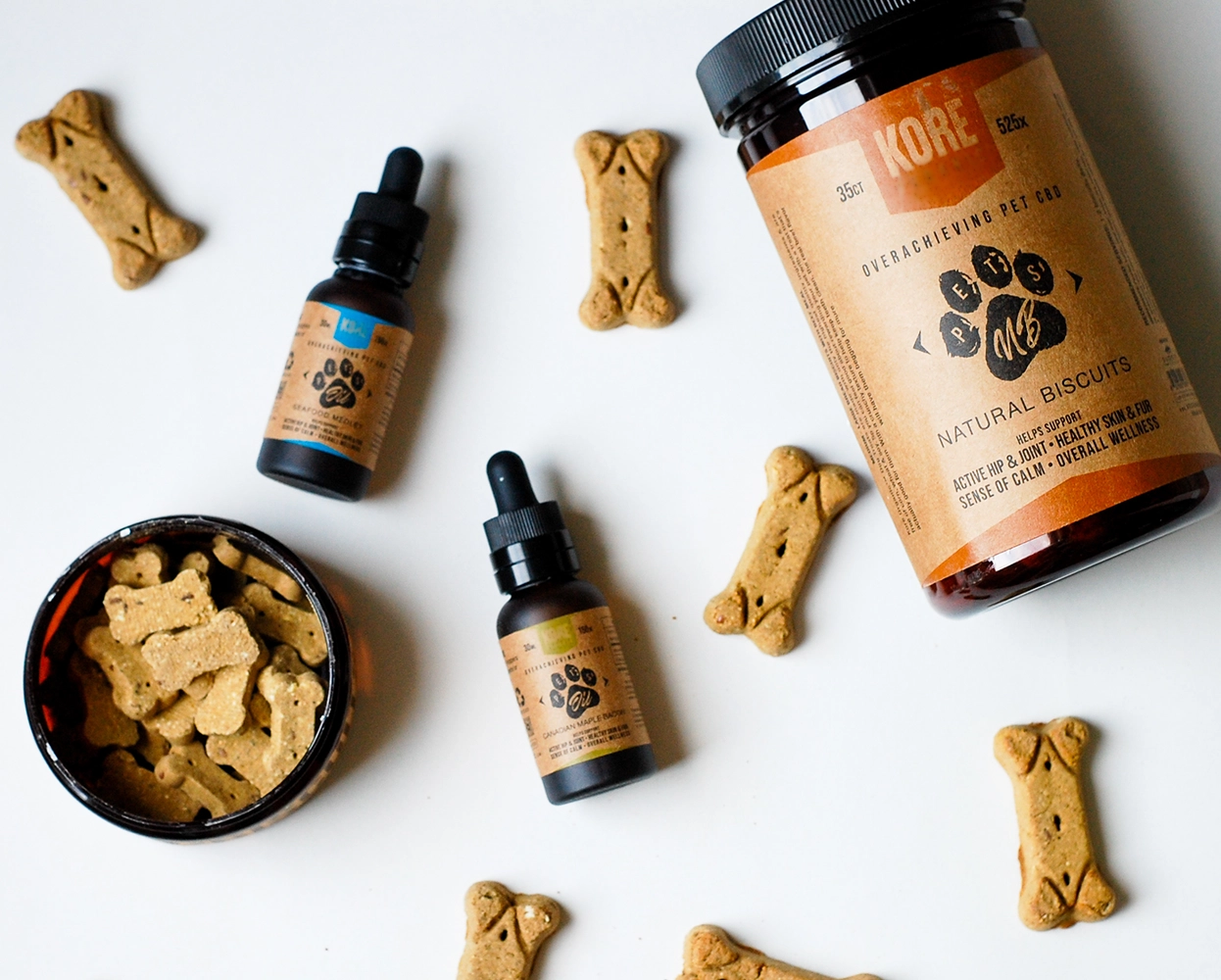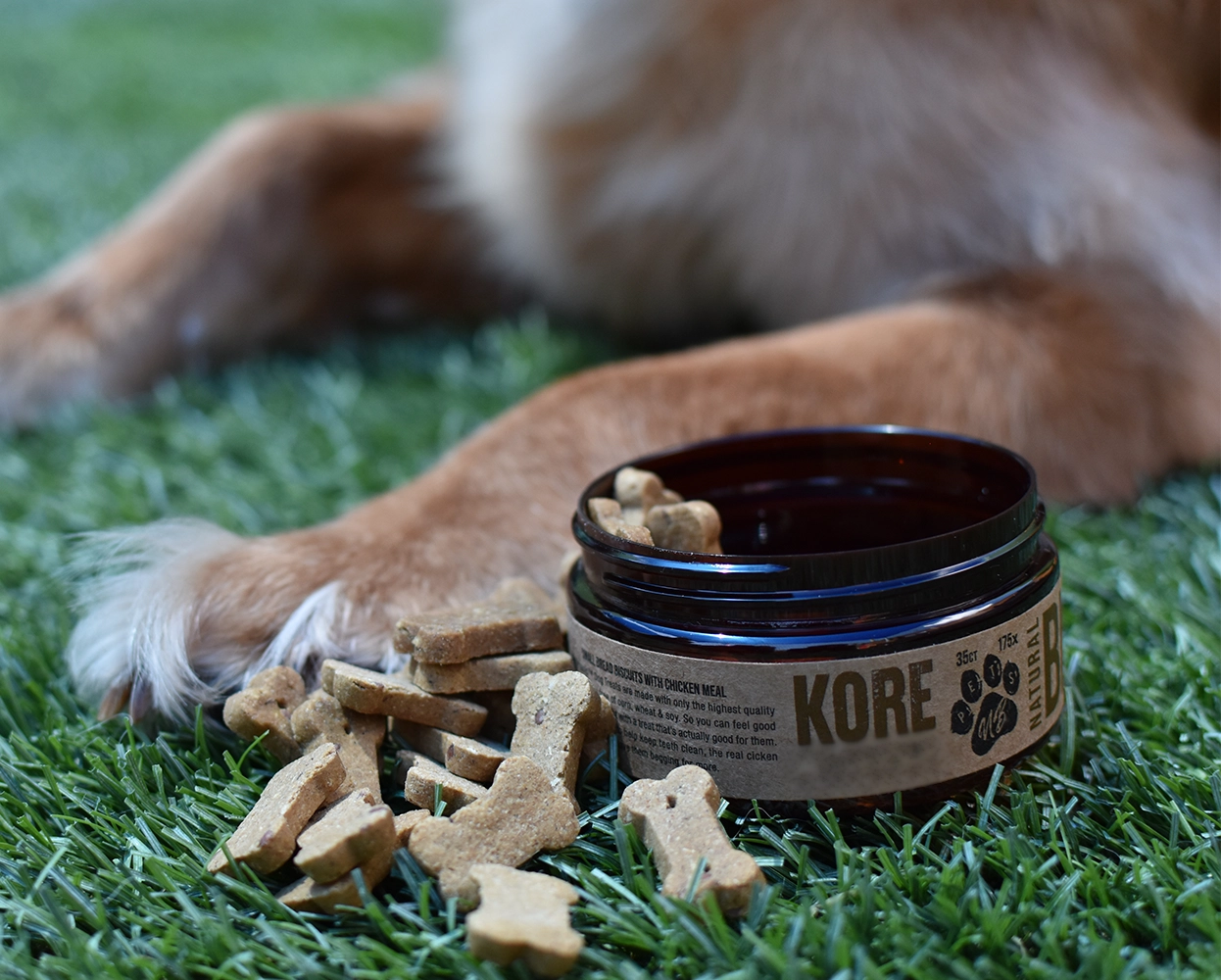 Our Approach
It is important to know what is inside the treats you are giving to your pet. Many states have minimum requirements for the nutrients contained inside – but not all pet treats are made equal! Over the years we have dedicated our resources to innovating how we procure our CBD dog treats. Each ingredient that we choose for our CBD biscuits for dogs goes through a full panel audit before being used in our specialized recipe. Not only do we formulate each product in the USA, but we see it equally as important to source the ingredients here as well. Our goal is to create a well-rounded CBD dog treat that provides the texture, flavor, and satisfaction your pet is used to.

The ingredients utilized in our CBD cookies for dogs assist in the overall efficacy of our CBD formulation. Herbs have been used to enhance CBD's known benefits, but there was a niche missing – our pets can also reap these benefits! Our high quality CBD dog biscuits can help with a wide spectrum of conditions including anxiety and joint pain. Many have even found success in assisting with sleep, high energy, behavioral issues, and fireworks. One of our key ingredients, rosemary, has natural remedies associated with it. Commonly used for its flea repellent, anti-oxidant, and digestive health properties. Turmeric, as well, has been used as a natural remedy for our furry friends – and we are proud to utilize it in our hemp oil dog biscuits. Utilizing this in our formula adds the powerhouse of anti-inflammatory, antibacterial, heart health, digestive health, and even antioxidant properties. Be done with surface-level promises, and get real with your hemp dog treats at Kore Original.
Scroll on the paragraph to continue reading.
Shop All
Welcome to #OveracheivingCBD
Diet & Dosage
Keeping your best friend healthy and happy is every dog owner's mission. To do so, we have to keep them mentally and most importantly – physically fit! With this in mind, it is no surprise we went a step further. On the back of each variation is the dietary information for the caloric intake associated with each container and biscuit. Our small biscuits contain 6kcal per biscuit while the large biscuits contain only 39kcal. Leading research in pet dieting shows that treats should take up no more than 10% of your pet's daily calorie intake. To maintain the recommended dosing for each type of biscuit, you should provide your pet with no more than 1-2 biscuits daily. While there may be cases where a higher dose of CBD is required to assist with their associated ailments. In this event – consult your veterinary doctor on the efficacy and safety when increasing your pet's dosage. If a higher dose is required, you could supplement their diet with our CBD Pet Oil. Utilizing an oil-based dosage will increase the amount of CBD your pet is receiving while decreasing their overall caloric intake. While our recommendations are backed by current research available – you need to research and educate yourself on the use case. Want to know more? Shoot us a message and we will gladly be able to offer more information. At Kore Original, we are a family, and our priority is for us to prosper together. If you're looking for new products to try, use specific terms in the search bar to see what we have to offer. Want to learn more about how we operate? Review our privacy policy to see how we protect your data and how we use it to give you the best service. Feel free to contact customer support with any questions or concerns you may have.
Scroll on the paragraph to continue reading.
Buy Today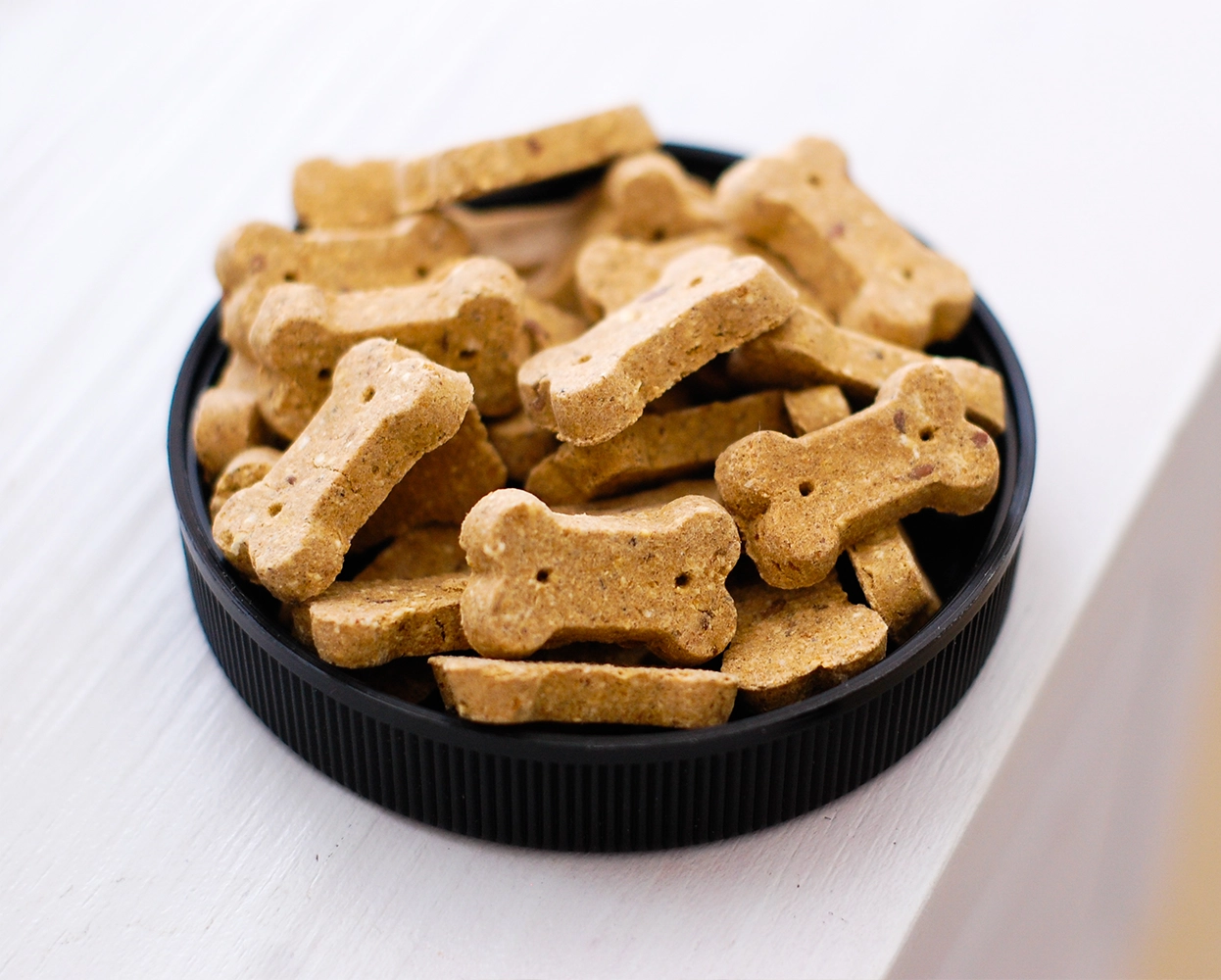 Superior In Its Class
Our Kore team is made of talented individuals from all walks of life. One thing that we all had in common was our passion for helping people feel their best. Dedicated to making your hemp experience unlike any other.
Excellence is Key
Together we created Kore Original to offer our community a natural alternative by way of CBD to feeling good, balanced, and relaxed. Our tasty and effective products make CBD not only easy to use, but now something you can't live without!
Unmatched Quality
All raw materials are lab tested to ensure they meet the highest quality we can offer. All formulations and extractions are hand-tailored to offer you a one-of-a-kind experience.
The Original Experience
We understand how hard it is to choose the right brand. We stand by our products no matter the scenario. If you are not 100% satisfied with the product, reach out to us. We want you to be satisfied with your experience with Kore Original, purchase or not.
Join the Family
We are dedicated to creating an experience that will bring a whole new meaning to the CBD industry. You help define that experience with each purchase of a Kore Original Product