Trying to fully get into your relaxation flow, but nothing seems to cover all the basis? You are in luck – we just happen to know several formulations made just for that. Our CBD capsules are a convenient and easy-to-swallow naturally derived alternative. The proprietary blend of ingredients allows you to un-wind or wind up to your best self. Do not take our word for it, these have been an occult phenomenon since Kore Original's conception. We have expanded our lineup to offer our original, focus, and sleep blends for your enjoyment. Taking 1-2 CBD pills is the best way to enjoy the zen and alignment you have been looking for.
Utilizing the power of nootropics to invigorate the already powerful known effects associated with CBD to pack a wellness punch. Our natural capsule CBD has been known to help with a wide spectrum of conditions including body pain and anxiety. Our design is made to move with you – offering either 5 piece / 7 piece pouches or 25 piece / 35 piece jars. The CBD oil capsules are precisely made with 15 milligrams of CBD Isolate so you can be certain your dosage is consistent. Like with most capsules, store your CBD tablets at room temperature and away from excess heat, moisture, and light to maximize their quality and longevity.  Give you options for how this product will work for you, and it will! In the event you are not satisfied with our capsules, we offer a 100% satisfaction guarantee or your money back.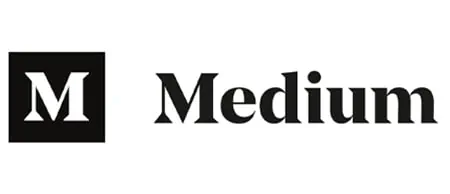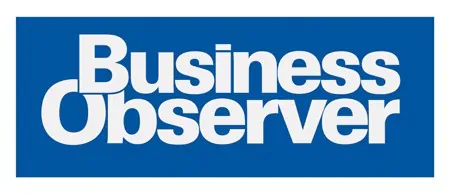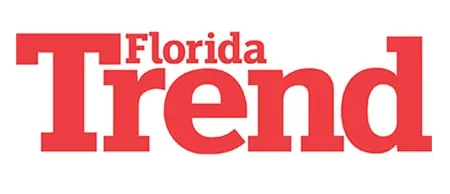 Our easy-to-swallow capsules can be taken with or without food. Some studies suggest taking it with a high-fat meal for increased absorption. Like with most CBD capsules for sale, it's easiest to take it with a glass of water. Due to the CBD capsules without THC needing to make it through your digestive system before reaching the bloodstream, it will absorb slower and potentially last longer than its other delivery methods. Kore Original CBD capsules are non-GMO and solvent-free. They are tested for non-detectable levels of THC allowing you to get the effects of CBD without the high. The 99.99% Pure CBD Isolate in our capsules is extracted using supercritical CO2. This method allows for pure CBD concentrate to be separated from the THC. At Kore Original, our motto is zero THC and 100% TLC.
Our clean and simple packaging is made from post-recycled material created to reduce our environmental impact. Our compact resealable pouch allows you to bring your CBD with you on the go in your pocket, purse, gym bag, or suitcase. The jars are equipped with CRC (Child Resistant Closures) so you can be assured of safety when keeping your capsules by your bedside or on your bathroom counter. We believe in #OverachievingCBD at Kore Original. All of our products are manufactured in-house and our CBD is organically grown in the USA to ensure it is the best on the market. With our extensive lab-testing protocol, you can feel assured that you are getting a high-quality product. Buy our CBD capsules online for the results you deserve.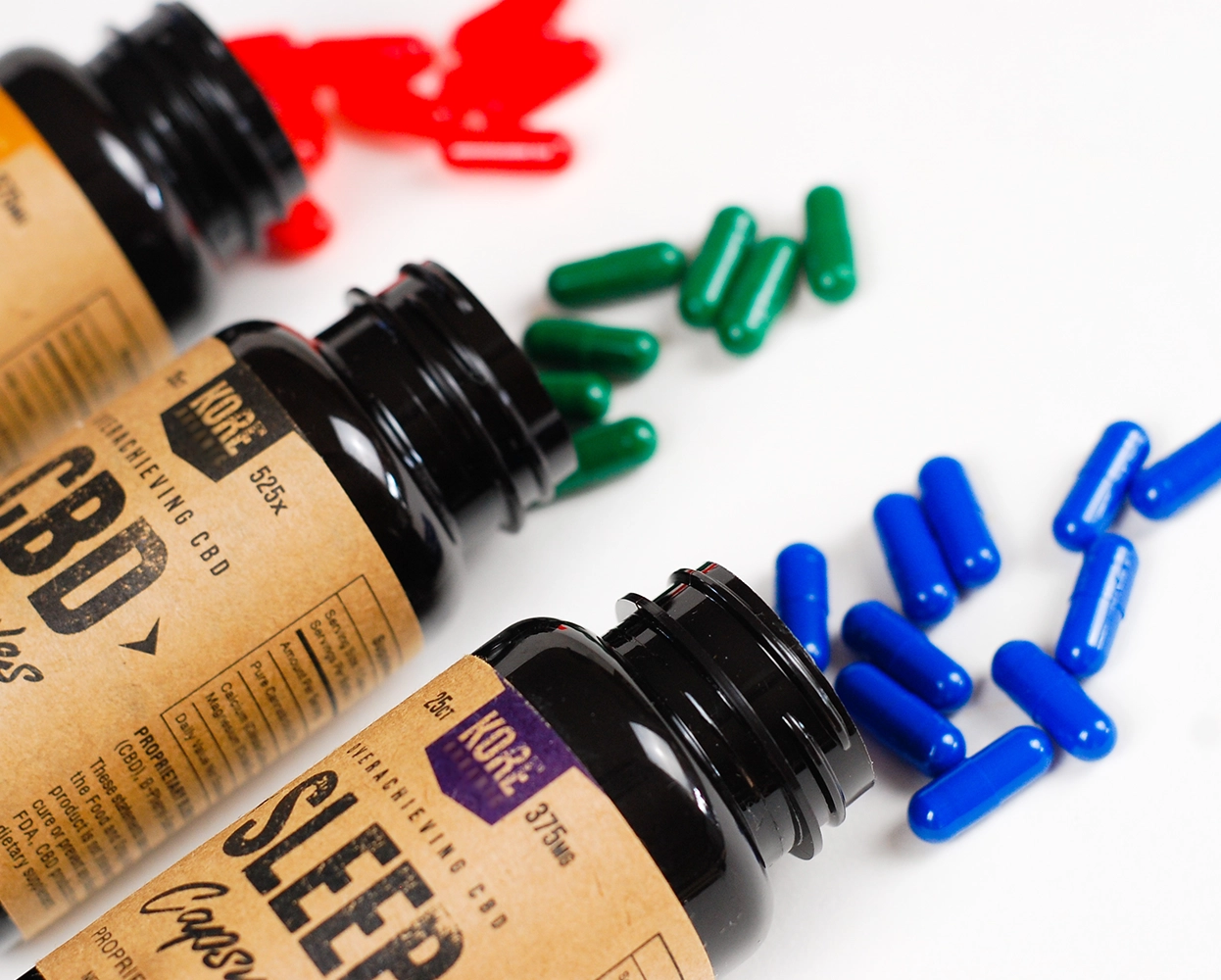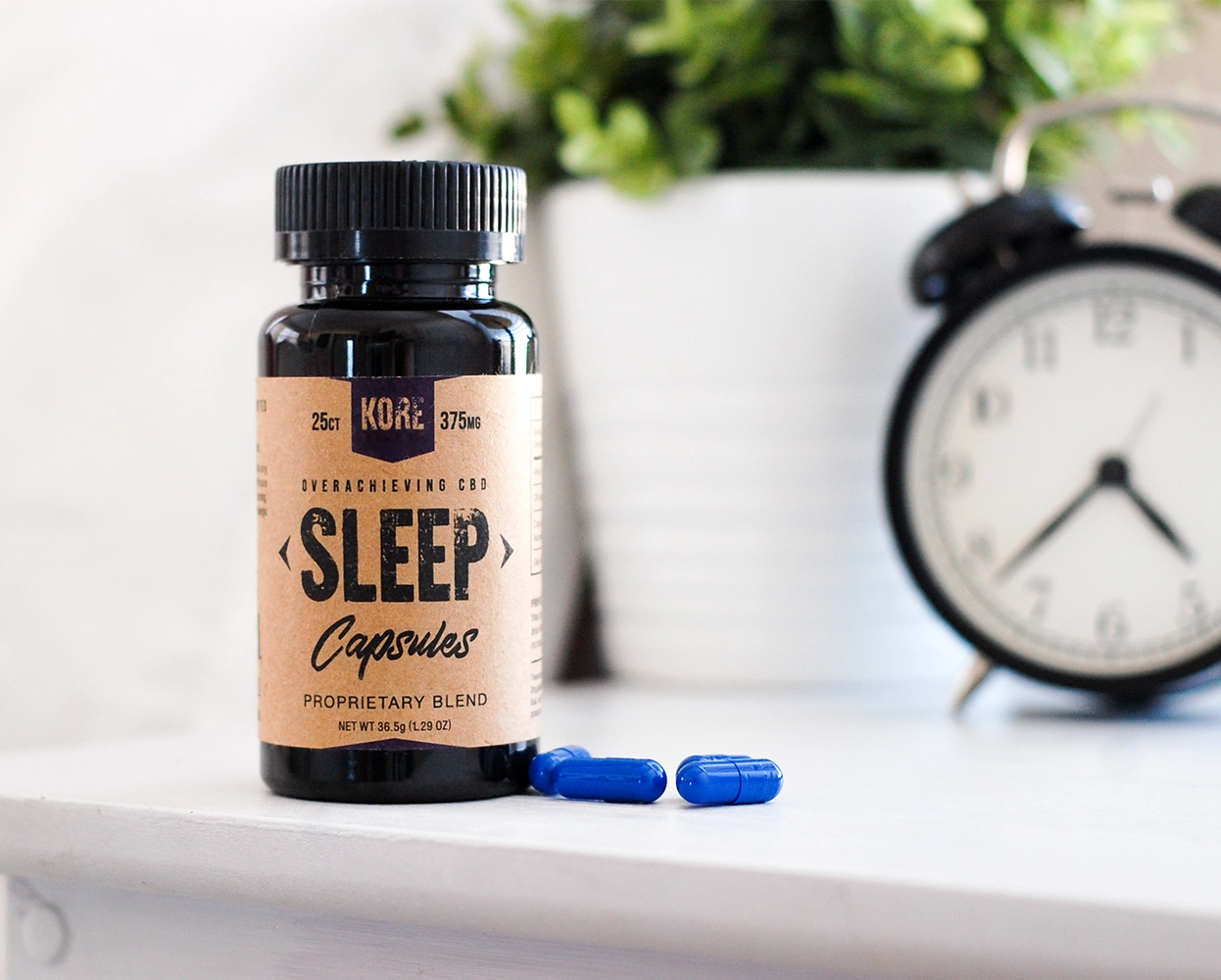 Let's get down to the brass tacks – which capsule will work best for you? For a long time, we had only been innovating the original CBD capsules. After our audience grew we began to realize that we could not suit one capsule for everyone's preferences. We began formulating variations with elevated and augmented nootropic ingredients. The primary ingredients include our THC-free CBD isolate and GABA. GABA is known for heightening mood, reducing stress, relieving anxiety, and improving sleep. It's believed to play a large role in regulating nerve cell hyperactivity that is linked to anxiety and stress. They also contain n-acetyl-5-methoxytryptamine which in lower doses has been known to cause strong feelings of relaxation. In higher doses, like in the Sleep variety, it has been linked to helping with more restful sleep.
The focus capsules were an enigma that had many ways of tackling their formulation. We wanted to make sure that we could offer an effective focus supplement without containing caffeine. We had to create a capsule that could give you the concentration you need without the unwanted jitters or midday slump. These contain Citrus Aurantium, also known as Bitter Orange extract, which is attributed to easing anxiety. Bitter Orange Extract is the catalyst for increased dopamine production in the brain. CBD has been famously attributed in recent studies to assist in the balance of your endocannabinoid system. When combining these ingredients you obtain nothing short of an effective blend. With fine-tuned blends, superior ingredients, and hand-tailored production – there has never been a better place to buy CBD pills.
Welcome to #OveracheivingCBD
The blend we formulated our capsules for is made specifically for a daily dose. At Kore Original, we believe in offering next-level CBD alternatives – in moderation. If you are not familiar with any of the nootropics in our CBD capsules with no THC, we advise you to discuss your options with your primary care physician. Per the 2018 Farm Bill, our capsules contain less than 0.3% of THC giving you the benefits of cannabidiol without the high. We do not advise mixing any of the formulations within 12 hours of each other. Our capsules are made with a gelatin-based compound that carries the blend for our CBD.  If you have a sensitivity to Calcium (Citrate/Carbonate) or Magnesium (Oxide/Glycinte) our capsules do contain these ingredients. The utilization of Calcium and Magnesium is to carry the active ingredients for our CBD Capsules. Keep out of reach of children. As with any dietary supplement, consult your health care provider before taking it if you are pregnant, nursing, or have any medical concerns. Do not take it if you are allergic to CBD, or any other hemp-based product. Our products are not intended to treat any disease. Should you have further concerns, please do not hesitate to reach out to us. Otherwise, enjoy some needed bliss with Kore Original CBD Capsules. At Kore Original, we want you to reap the full benefits of cannabinoids for all of 2022. In our shop, you will find an array of CBD products made for your day-to-day life. If you're new to our website, take the time to read our privacy policy and terms and conditions. We are always here to help, so feel free to contact us with any questions or concerns. Buy CBD capsules while supplies last!
Superior In Its Class
Our Kore team is made of talented individuals from all walks of life. One thing that we all had in common was our passion for helping people feel their best. Dedicated to making your hemp experience unlike any other. 
Excellence is Key
Together we created Kore Original to offer our community a natural alternative by way of CBD to feeling good, balanced, and relaxed. Our tasty and effective products make CBD not only easy to use, but now something you can't live without!
Unmatched Quality
All raw materials are lab tested to ensure they meet the highest quality we can offer. All formulations and extractions are hand-tailored to offer you a one-of-a-kind experience.
The Original Experience
We understand how hard it is to choose the right brand. We stand by our products no matter the scenario. If you are not 100% satisfied with the product, reach out to us. We want you to be satisfied with your experience with Kore Original, purchase or not.
Join the Family
We are dedicated to creating an experience that will bring a whole new meaning to the CBD industry. You help define that experience with each purchase of a Kore Original Product